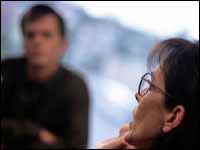 We've spent years establishing a business that provides high quality, accurate, cost-effective solutions to our customers' document needs.
When you speak with a member of our staff, you'll see that we know this business better than our competition. We take pride in what we do.
This enables us to provide you with the best possible solution for your project.
Our Mission And Promise To You
Our mission is to provide accurate, quality and timely services at the most competitive price available. We create long-lasting, prosperous relationships with our clients by providing innovative solutions to their document design, production, assembly and distribution requirements.
Company History
CDS has provided cost-effective, timely, accurate and quality services to numerous companies and organizations for more than two decades. Our client base ranges from local small businesses to Fortune 50 corporations. We provide ongoing support to hundreds of clients throughout the country.
We have grown by focusing on providing an accurate, quality product delivered on time at a competitive price.
We provide turn-key support ranging from digital printing and commercial offset printing services to complete Project Management and fulfillment services. In addition, we offer variable-data digital one-to-one print production.