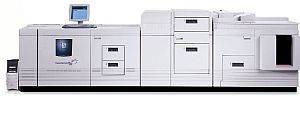 CDS Equipment Services offers manufacturer independent, objective recommendations for corporate in-house xerographic and offset printing requirements.
CDS can also provide hardware and service option solutions. This alternative can be quite cost-effective and extremely flexible when compared to traditional hardware acquistion and service choices.
For more information, contact your Account Representative or CDS' Customer Service department.